"Fantastic service from K C Carpets. Very flexible - they were happy to move around our busy schedule. The carpets look like new! Thank you."
Matt Robert, Torquay
"Great service by Kev today, very punctual and professional service provided."
Nicky Godfrey, Torquay
"Thanks for the job the whole house looks brand new awesome service."
Matthew Mckinley-booton, Torquay
"Highly recommend. Very friendly. Superb service. Excellent job."
Suzy Marie Smith, Torquay
"KC Carpet Cleaning did an excellent job on my sitting room and hallway, carpets look like new. Turned up right on time, very friendly manner, and did a thorough job. Would definitely recommend to my friends"
Edward Francis, Torquay
"Kev Crawford did an outstanding job throughout, starting with a fully compliant and informative quote, and completing with an excellent quality clean of a large white carpet. "
Roger Russell, Torquay
"Kev arrived on time and got to work immediately. He did a great job and the carpets look as good as new. His friendly nature made me feel totally at ease. I would highly recommend his work. Also, I found his rates very good value of money and a lot less than other quotes I had received."
Bebe Johnson, Paignton
"Kevin has cleaned almost all the carpets in our B&B. He provides an excellent service which is fast and efficient. We would highly recommend him to anyone looking for a good quality carpet cleaning company. Nothing is too much trouble"
Mr Hockett, Merritt House B&B, Paignton
"Well prepared, clean and tidy, carried out the job professionally. Friendly and reasonably priced."
Mr N Forshaw, Boutique B&B Dartmouth
"Responding promptly to emails, he was flexible over the timing of the clean in stages, to help my programme; and then he was always on time. "
Roger Russell, Paignton, Torbay, Devon.
"My carpets needed cleaning before I moved out of my rented flat and K C Carpet Cleaning did a fantastic job and at a great price. I would recommend this company and would use again."
Miss E Stevens, Brixham, Torbay, Devon.
"We were very pleased with the carpet and upholstery cleaning you have done at St Margaret's. You have given the chairs a new lease of life (they were so dirty we thought we would have to replace them!) and the corridor and office carpets look great."
Nicky Rogers, Business Manager, St Margarets Academy, Torquay, Devon.
"We called K C Carpet Cleaning as we needed our dining area cleaned after the Young Farmers stayed at our hotel. The carpets have come up brilliantly and the service was excellent. Very friendly and efficient."
Phil and Sarah, Brampton Court Hotel, Torquay, Devon.
"Kev cleaned my elderly mums' armchair and carpets. He did an excellent job with charm and politeness and I highly recommend him."
Mr Evans, Babbacombe, Torquay, Devon.
"They were efficient and turned up on time, very clean, neat and tidy. Would use again."
Ian Anderson, Plymouth, Devon.
"Found K C via the internet and emailed for price. Had a very quick, detailed response of what would be completed for price. Gentleman was clean and tidy and arrived on time a few days later. Very pleased with results and the service provided. Would happily recommend and use again. Thank you!"
Zoe Bloise, Torquay, Devon.
"I found K C Carpet Cleaning via the internet and was impressed when they responded quickly to my email. They were polite efficient and most important did a fab job on the carpets. Professional service with a smile. Would use them again and can highly recommend them"
J Cadle Torquay , Devon.
"Kev gave me some sound, experienced-based advice on future carpet care. This has been an all-round positive experience."
Roger Russell, Paignton, Devon.
"Very pleased with the carpets they cleaned, very friendly, polite , reliable and value for money"
Ms Donovan, Torquay, Devon.
"We used K C Carpet Cleaning on the recommendation of other guest houses in Torbay. All of the carpets and furniture were cleaned to a very high standard. Will definitely use again."
Julia Garway Lodge Guest House, Torquay, Devon.
"Very efficient friendly service and my lounge carpet looks like new!"
Mrs James Torquay, Devon.
"K C Carpet Cleaning have proved to be very professional and trustworthy; always contactable, arrives at agreed times, fits in with the guest house activities and above all does a superb job at a reasonable price."
Paul & Gillian, Blue Waters Lodge, Paignton, Devon.
"Brilliant service Kev arrived on time and was very polite, the carpets now look amazing, thank you"
Louise Burton, Torquay
"Kev was very professional. We are both very happy with the standard and quality of the carpet cleaning of our apartment. Would definitely recommend."
Sarah Vinnicombe, Paignton
"Booked this company for a last minute emergency and nothing was too much trouble. Use all the proper equipment. Quick but thorough and house smells amazing. Will definitely use again. Thank you!"
Cathy Griffiths, Shiphay, Torquay
"Booked as having house inspection and had a few marks in the hallway, arrived early and got on with the job nice and quickly, absoloutly spotless carpets and good price! Thanks xx"
Chantelle Haley, Ellacombe, Torquay
"So professional and friendly. My carpets look like new. Very pleased and would only use KC for carpets and cleaning services."
Clancy Bridge, Torquay
"We had our living room and hall done yesterday I would recommend KC to anyone at any-time absolutely fantastic polite and a job very well done will use again"
Martin and Michelle, Paignton, Torbay, Devon.
"Excellent Service. Turned up on time , helpful , polite and did a great job on my carpets, which were in need of a lot of attention. Very happy to recommend."
Stephanie Jibson, Paignton, Devon.
About KC Carpet Cleaning
K C Carpet cleaning is an independently owned and operated family run business based in Torquay. We cover both domestic and commercial properties, are fully insured and provide a reliable, friendly and affordable service.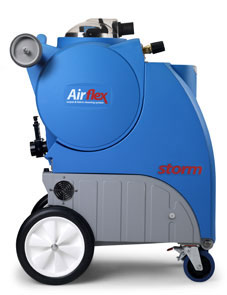 We use top of the range portable hot water extraction machines with the most powerful available twin vacs significantly reducing drying times. This provides more flexibility than a truck mount machine while still offering an effective and thorough deep clean of the carpets. The twin vacs are very good at eradicating the water leaving the carpet just damp to the touch. All equipment and chemicals, where possible, are purchased locally. We believe in supporting the local business community and doing our bit to support the local economy.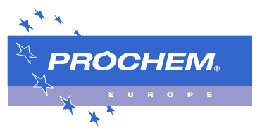 Our technicians have attended the Prochem National Training Academy for the cleaning industry in Chessington, receiving hands on training and certification in the cleaning and maintenance of woven & tufted carpets, rugs & soft floor coverings and upholstery & fabric finishes.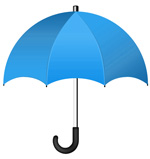 K C Carpet Cleaning is fully insured and can cover both domestic and commercial cleaning in the following areas: -
Torbay
Totnes
Newton Abbott
Kingsteignton
Teignmouth
Shaldon
Dawlish
Chudleigh
Bovey Tracey
Ashburton
Buckfastleigh
Dartmouth

Our carpet and upholstery cleaning services:
Carpet Cleaning in the Home
Commercial Carpet Cleaning
Carpet Cleaning
This involves vacuuming the carpet as necessary, followed by a pre-spray and use of a carpet brush to agitate the pre-spray into the carpet to loosen the dirt. We then use a hot water extraction unit to absorb the dirt. Our machines use twin vac motors which absorb most of the water leaving the carpet only damp to touch thus ensuring carpets are as quick drying as possible.
This is our most frequently provided service, popular in the home/domestic situation and with offices, hotels and guest houses, restaurants, landlords/letting agents - as an end of tenancy service and retirement homes.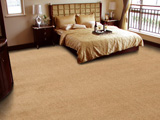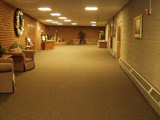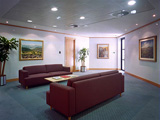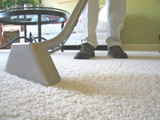 Upholstery Cleaning
Upholstery can require a number of different chemicals depending on the material, colour and staining of the fabric. We always assess the material before cleaning in order to select and utilise the most appropriate chemicals. A pre-spray is applied and agitated deep into the fabric using an upholstery brush before again using the hot water extraction machine to clean the upholstery.
This service is popular in the home, for vehicle upholstery, in public seating areas of hotels and restaurants and hotel bedrooms.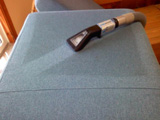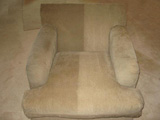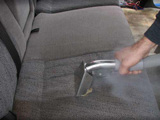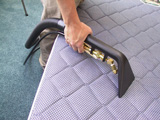 Rug Cleaning
It is important that rugs are cleaned by a professional carpet cleaner as they have a tendency to shrink or lose colour if not treated in the correct manner. KC Carpet Cleaning are trained and equipped to provide this specialist service.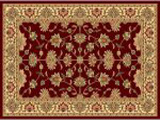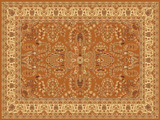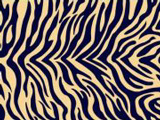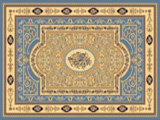 De-fleaing Treatment
Our usual cleaning practices are highly effective in the control of dust mites and other allergens, however other pests can be harder to remove.
In order to de-flea a carpet, rug or upholstery first we give them a thorough cleaning using the hot water extraction machine. We then apply a flea spray whilst still damp to the touch. Experience has demonstrated that this is the best and most effective way of eradicating any flea infestation that might be present.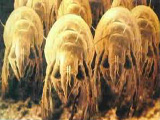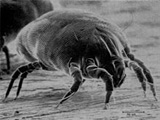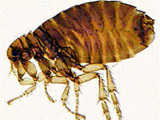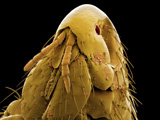 Scotch-guard Treatment:
Many customers have contacted K C Carpet Cleaning to ask about protecting their carpets and upholstery from spillages. We are pleased to say that protection of your carpets and upholstery is something that we can also offer to you.
Scotch-guard treatment is a product that is sprayed on to the particular area that you wish to have protected after the cleaning has taken place. This prevents spillages of drinks or liquids from being absorbed by you carpet or upholstery, therefore preventing further damage to you furnishings.

After a good soak with pre spray mechanical agitation was needed to help lift the mud from this cream carpet before a hot water extraction

Posted by K C Carpet Cleaning on Friday, 2 June 2017
Hot water extraction of a dirty lounge carpet I cleaned in Paignton earlier in the week

Posted by K C Carpet Cleaning on Thursday, 13 April 2017
Although most of our domestic clients are based in and around Torbay and South Devon we do travel further for commercial clients. We are more than happy to take on businesses throughout Devon and Cornwall. This can be offices, pubs, clubs, restaurants, schools, colleges, leisure centres, churches, hotels, B&Bs.
Specialist Cleaning Equipment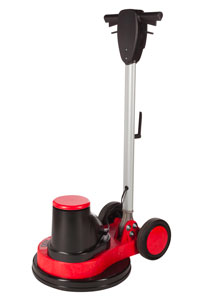 We have recently invested in a rotary machine mainly for commercial cleaning work. This helps to offer a more diverse cleaning service especially in offices.
We can offer a low moisture clean which is ideal for high traffic areas and common areas such as receptions where there is a constant footfall so the appearance needs to be kept up but with minimal disruption from the cleaning process.
These areas benefit massively from a maintenance clean, often once a month, to keep the areas in question looking their best. The low moisture clean has the carpets dry extremely quickly so they can be in use almost straight after cleaning.
Bonnet Cleaning
We also offer bonnet cleaning. This is ideal for large office spaces particularly for carpet tiles. Often office carpets can get dirty very quickly mainly from spills from hot drinks such as tea and coffee.
These will often go unnoticed until it's too late. Bonnet cleaning is very good at removing these types of stains. Bonnet cleaning in offices is often very beneficial as it can handle larger areas much more quickly than regular hot water extraction methods, but will still provide a thorough deep down clean.
This also helps to speed up drying times thus resulting in the office being able to return to normal a lot quicker. Our hot water extraction system still has a vital role to play in a commercial setting especially on more awkward areas such as communal stair cases and smaller office areas.
Example Commercial Jobs
Example 1
One of our first jobs using the new rotary machine was at a church in Paignton in July 2020. We were asked to clean all the chairs in the church and all the carpets ready for them to re-open after lockdown. We started with the chairs as there were just under 300 of them.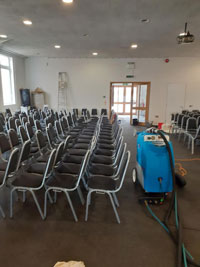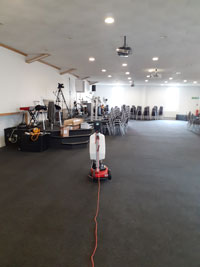 We used our hot water extraction machine to do a deep clean and sanitised all of the chairs which took about 2 days. We then used our rotary machine with bonnet system to clean all the carpets in the church. There were a lot of food and drink stains as you would expect in a frequently used church, but these all cleaned up great leaving the customers really pleased with the work we had done.
Example 2
One of our more recent commercial clients was for the NHS, where we used the bonnet cleaning system. We were asked by the NHS if we could provide a quick but thorough carpet clean at a disused office in Newton Abbot ready for them to set up to use for the COVID 19 vaccination's.
The office was formerly used by the job centre so being that it was based on the ground floor its carpets had become fairly dirty from quite a high footfall.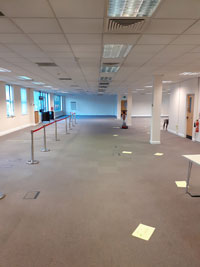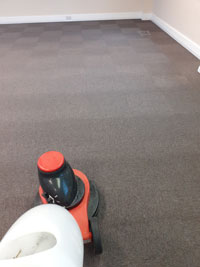 After an inspection and then a thorough vac of the carpets we used our rotary machine with bonnet pads to do a deep clean of the carpets. The whole job was completed within 7 hours ready for them to start setting up their equipment for the next day.